I'd can't wait to hear from you and learn more about your plans for your special day. So give me a call, send me an email, or complete my enquiry form to check my availability. Then let's organise a catch up, either over a coffee or a wine (after 5pm of course) or video chat.
You should hear back from me within 24 hours, but if you don't please follow me up with a call or text, as occasionally your emails can end up in my junk box or go missing in the crazy land of cyberspace. Chat soon!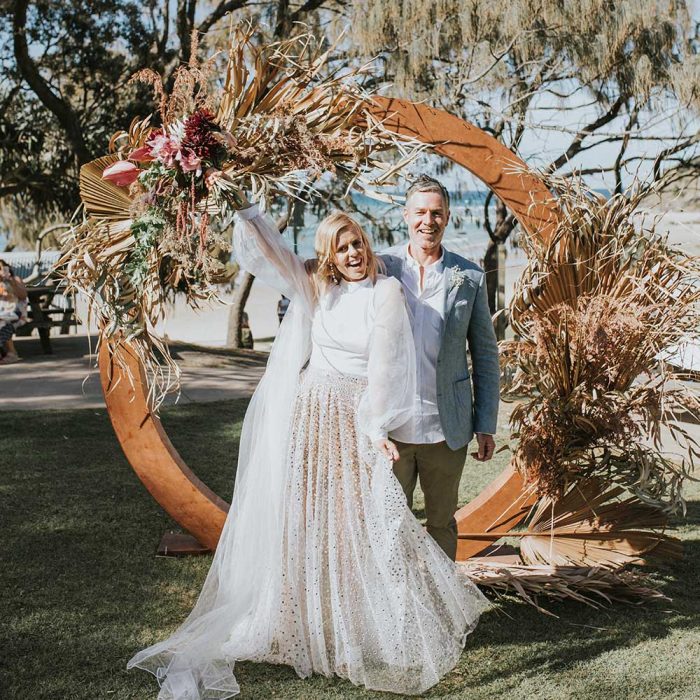 "Kath... we just wanted to sincerely thank you for being so wonderful in every aspect of making our wedding day so memorable and special! You brought such a great easy going vibe to the day and made every step such a breeze, we honestly could not have chosen a more perfect celebrant to share our day. We felt the ceremony was the most important part of our wedding day and you absolutely made it that and more! You are fabulous! All our LOVE from 'The Cullens."
"What Kathryn was able to do for us on our special day was beyond amazing. We only met Kathryn the day before our wedding, due to us living away, but we knew we were in great hands from the first second. She was not only well prepared, very professional and lovely but very understanding with how we wished our day to unfold. We would pick you time and time again Kathryn! Thank you so much!"
"When my wife and I were speaking to celebrants we couldn't go past Kath. From the moment we met her at Byron Wedding Fair we instantly connected and got along like a house on fire. In the lead up to our wedding she was incredibly helpful and also gave us great direction for the day which was amazing because we were clueless! The ceremony was perfect and Kath played such a massive part we can't thank her enough, we have had so many compliments from family and friends about how great Kath was. Thanks again Kath, we will be recommending you to everyone we know!"